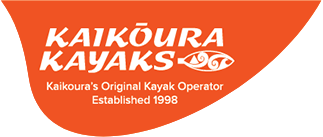 Kayaking with Family
We're often asked if kayaking is suitable for families and the simple answer is a resounding YES!
If you've got kids who love the outdoors (or who need a gentle nudge to remember just how great the outdoors can be!) kayaking is the perfect activity for your family.
So, what do you need to know about kayaking with family? We've put together a list of handy tips and tricks to make sure your family kayaking adventure goes off without a hitch!

Good preparation is key
Like any family activity that involves handling multiple people and personalities, your kayaking experience will benefit from a bit of light prep-work. Talk to your children about your plans if possible and determine how comfortable they'll be on the water. Address any fears or concerns they might have and show them pictures of some of the amazing sights they'll see. Building the excitement without piling on the pressure will make sure they arrive rearing to go—and help you to avoid any last-minute changes of plan. Wear light clothing with long sleeves if possible or thermal wear over the cooler months and don't forget the hats, snacks, water bottle and sunscreen!

Choose the right kayak
On guided family tours, you will use double sea kayaks with an adult in the back to control the pace and steering while the children are in the front sitting back and enjoying the ride! We recommend putting the strongest adult with the youngest (or weakest) child, just to be as safe as possible. Children under the age of 6 years are usually the perfect size to sit in the middle hatch of a double kayak meaning 3 people can paddle together. If you have odd numbers, no need to worry, your family can team up a with a guide. Interested in taking yourselves on your own adventure? sit-on-top kayaks are a great option too. They can't fill up with water, they're easy to recover if flipped over and you can easily jump off by choice, too!

Pick the right time and place
When kayaking in Kaikōura, we recommend morning starts for families. This way, you'll have the best chance of interacting with marine life and getting back to solid ground before the pesky wind picks up. For families, calm water and minimal marine traffic are essential.

Keep it short and sweet
To avoid fatigue, keep the kids engaged and to make sure everyone has an enjoyable experience, we recommend keeping your first session short—around 60 to 90 minutes is about the perfect duration and the allocated time spent on the water taking part in family kayak tours. This gives you plenty of time to nail your paddling technique, explore your surrounds and get back to shore before any tiredness sets in. You can make the next session slightly longer and work your way up from there. Before you know it, you'll be going on full-day adventures!

Take a camera
What you may or may not need to take with you will depend on whether you're going on a guided tour or planning your own adventure. But a waterproof camera, a GoPro or phone in a waterproof floating case is essential no matter what your choice! Be ready to capture those incredible photos of seals and dolphins in their natural habitat, the stunning surrounding natural landscapes and your loved ones having the life of their lives on their family kayaking adventure.

Ready to book your Kaikōura family kayaking adventure? Check out the guided tour options on the Kaikōura Kayaks website.
What our customers have to say
A Magical Morning! Wow! What an amazing morning we had. We were on a trip with four separate groups, so we had three amazing guides - Emma, Jonna and Ty. All three were excellent. Ty asked about our experience, and when we said we'd been out in a sea kayak the week before, he changed things up - he gave us a short lesson and then took...
Kathryn H, Hamilton NZ
Marine mammal megamix Spent a truly incredible morning around the Kaikoura Peninsula with Matt and Emma, two fantastic local guides. The whole operation was very professional, with high quality kayaks, equipment and a detailed safety briefing. Spent a good amount of time observing the seals, tried our hand at some kayak surfing in the big...
Tom, Neverlands
We are a family of five (14, 12 and 10 year old kids) and we went out last week with Emma as our guide. It was the perfect morning - we saw a seal right up close - he swam right next to our kayaks. Really comfortable kayaks and easy to use. Emma had lots of useful information and was very patient when we got used to using the double kayaks....
Emma W, Auckland NZ
We booked on the seal kayaking tour and the day dawned magical and calm. Pretty much straight away we saw seals up on the rocks, so tick tick. We ventured out into the Pacific and were blown away to have a pod of Dusky dolphins cruising with us. They were gorgeous and kept on swimming near our kayaks. Then a seal took to the water and started...
Dave, Christchurch NZ
A big thanks to Matt and Renee for fitting us in so we could give our kids an ultimate experience. From the time of booking communication and service was awesome. Such a professional team. Renee was very patient and excellent with the kids. Highly recommend this experience. Well worth the money. Thanks team from the Warrington family. May...
Jollene W, Wellington NZ
Great Trip - even the oldies loved it! Had a really great trip with Cowan out to the see the seals and the reef on a beautiful morning. I was a bit worried getting in a kayak with my mother (67) and father (70) but Cowan kept us going at a leisurely pace and even convinced us to have a go in the open ocean! What a great experience and...
John R, UK
"To Matt and the Kaikoura Kayaks team, Thank you very much for a fantastic day of kayaking. Both our trips were very well organised by your friendly team. We found your lessons enjoyable, helping us all to be confident, expert paddlers! We were so lucky to have a beautiful sunny day, and we enjoyed fantastic scenery and wildlife out...
Kowhai Class, Hurunui College NZ
The experience of a lifetime! Having intuitive and professional guides who allowed us the opportunity to experience an outstanding and very memorable day. They knew just where the incredible action was happening. We saw an amazing array of dolphins playing right near us and also saw blue penguins and seals. We travelled for two weeks around...
Paula Kirby, Wellinton NZ
Sunset magic 10/10 thanks to Emma and her crew. We had a magical day on the water and got to see feeding seals, dolphins and wildlife. Thanks so much would 100% recommend to anyone looking for a unforgettable experience in Kaikoura!!
DKG, Australia
Amazing Sea Kayaking Experience Emma was our guide for the half day seal kayaking experience. Though we had never been sea kayaking we felt safe with all the instruction and had a blast. We even saw some hector dolphins and a blue penguin. Emma's knowledge was impeccable and enthusiasm was infectious as she led us in a chase of the...
Emaria, North Carolina
Read More