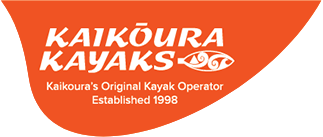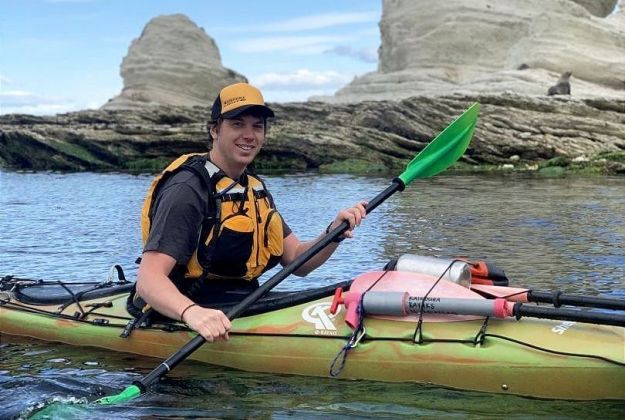 Miles Darby
Head Guide - AKA The Welsh Aquaman!
Hi, I'm Miles, I grew up in Cardiff, Wales and started kayaking at age 14.
I instantly fell in love with the sport and have been paddling ever since, I have been guiding for the past 10 years in various locations throughout the U.K, Europe and New Zealand. I'm stoked to be working in Kaikōura with the abundance of wildlife and incredible ocean on our doorstep.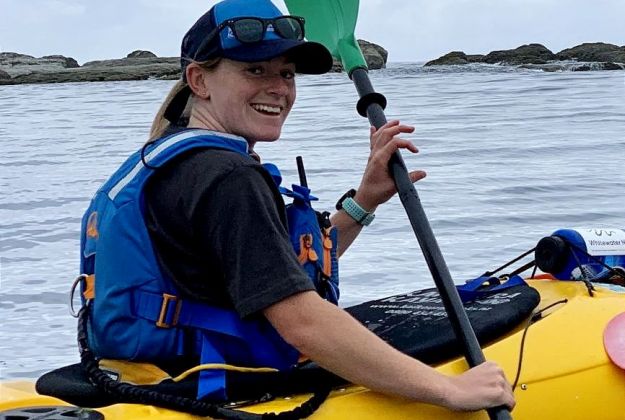 Sophie Glover
Guide - AKA Pocket Rocket
Hey I'm Sophie and I love the outdoors!
I grew up in an outdoorsy family in Canterbury and have just finished studying a degree in Sustainability and outdoor education at Ara. In my spare time you will find me out and about running, kayaking, mountain biking, surfing, and skiing in winter.....
Emma Ward
Head Guide - AKA Whale Whisperer
Hey Guys! My name is Emma and originally from Invercargill growing up on my family farm.
I later moved to Dunedin to finish my schooling and I found my love for the outdoors. After some overseas work and travel, I studied a Diploma in Outdoor Leadership and Management at Otago Polytechnic. I'm now NZOIA leader qualified in sea kayak, bush, rock and abseil. I enjoy living in Kaikōura because its the perfect place for all the things I love and where the mountains meet the ocean!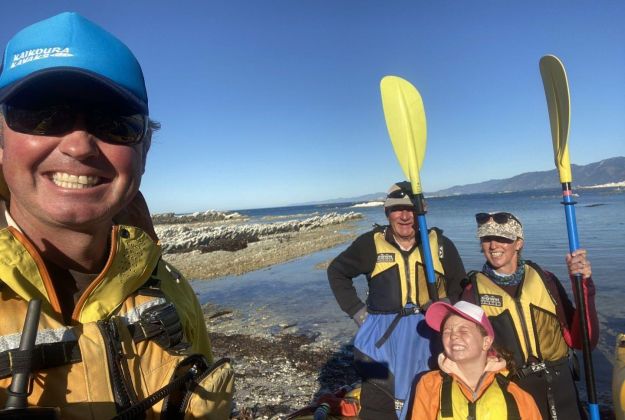 Matt Foy
Owner-Operations Manager
Kaikōura is one of the most unique places on earth and I am proud to call it my home!
I absolutely love introducing people to wildlife under towering mountains along our breath-taking coastline from a sea kayak.
Kim Foy
Owner- Administrator
I love my home town its a piece of magic!
Kaikōura has so much to offer, it's a natural playground full of diversity and adventure.
Samantha
"The Boss"
Hi I'm Sammy! The junior guide in the making.
I like to pop into the office to say "hello" and I love showing off my cat. I enjoy keeping everyone in line:) l really enjoy kayaking with the Dolphins and riding my bike.
What our customers have to say
A Magical Morning! Wow! What an amazing morning we had. We were on a trip with four separate groups, so we had three amazing guides - Emma, Jonna and Ty. All three were excellent. Ty asked about our experience, and when we said we'd been out in a sea kayak the week before, he changed things up - he gave us a short lesson and then took...
Kathryn H, Hamilton NZ
Marine mammal megamix Spent a truly incredible morning around the Kaikoura Peninsula with Matt and Emma, two fantastic local guides. The whole operation was very professional, with high quality kayaks, equipment and a detailed safety briefing. Spent a good amount of time observing the seals, tried our hand at some kayak surfing in the big...
Tom, Neverlands
We are a family of five (14, 12 and 10 year old kids) and we went out last week with Emma as our guide. It was the perfect morning - we saw a seal right up close - he swam right next to our kayaks. Really comfortable kayaks and easy to use. Emma had lots of useful information and was very patient when we got used to using the double kayaks....
Emma W, Auckland NZ
We booked on the seal kayaking tour and the day dawned magical and calm. Pretty much straight away we saw seals up on the rocks, so tick tick. We ventured out into the Pacific and were blown away to have a pod of Dusky dolphins cruising with us. They were gorgeous and kept on swimming near our kayaks. Then a seal took to the water and started...
Dave, Christchurch NZ
A big thanks to Matt and Renee for fitting us in so we could give our kids an ultimate experience. From the time of booking communication and service was awesome. Such a professional team. Renee was very patient and excellent with the kids. Highly recommend this experience. Well worth the money. Thanks team from the Warrington family. May...
Jollene W, Wellington NZ
Great Trip - even the oldies loved it! Had a really great trip with Cowan out to the see the seals and the reef on a beautiful morning. I was a bit worried getting in a kayak with my mother (67) and father (70) but Cowan kept us going at a leisurely pace and even convinced us to have a go in the open ocean! What a great experience and...
John R, UK
"To Matt and the Kaikoura Kayaks team, Thank you very much for a fantastic day of kayaking. Both our trips were very well organised by your friendly team. We found your lessons enjoyable, helping us all to be confident, expert paddlers! We were so lucky to have a beautiful sunny day, and we enjoyed fantastic scenery and wildlife out...
Kowhai Class, Hurunui College NZ
The experience of a lifetime! Having intuitive and professional guides who allowed us the opportunity to experience an outstanding and very memorable day. They knew just where the incredible action was happening. We saw an amazing array of dolphins playing right near us and also saw blue penguins and seals. We travelled for two weeks around...
Paula Kirby, Wellinton NZ
Sunset magic 10/10 thanks to Emma and her crew. We had a magical day on the water and got to see feeding seals, dolphins and wildlife. Thanks so much would 100% recommend to anyone looking for a unforgettable experience in Kaikoura!!
DKG, Australia
Amazing Sea Kayaking Experience Emma was our guide for the half day seal kayaking experience. Though we had never been sea kayaking we felt safe with all the instruction and had a blast. We even saw some hector dolphins and a blue penguin. Emma's knowledge was impeccable and enthusiasm was infectious as she led us in a chase of the...
Emaria, North Carolina
Read More