Autumn: March to May 8°- 22°
Autumn is a beautiful time of year in Kaikōura and enjoys some of the most settled weather of the whole year. The sea air is crisp from its first light dusting of snow on the mountains and the ocean glitters from long sunny days. In autumn and winter the Dusky Dolphin pods are at their largest.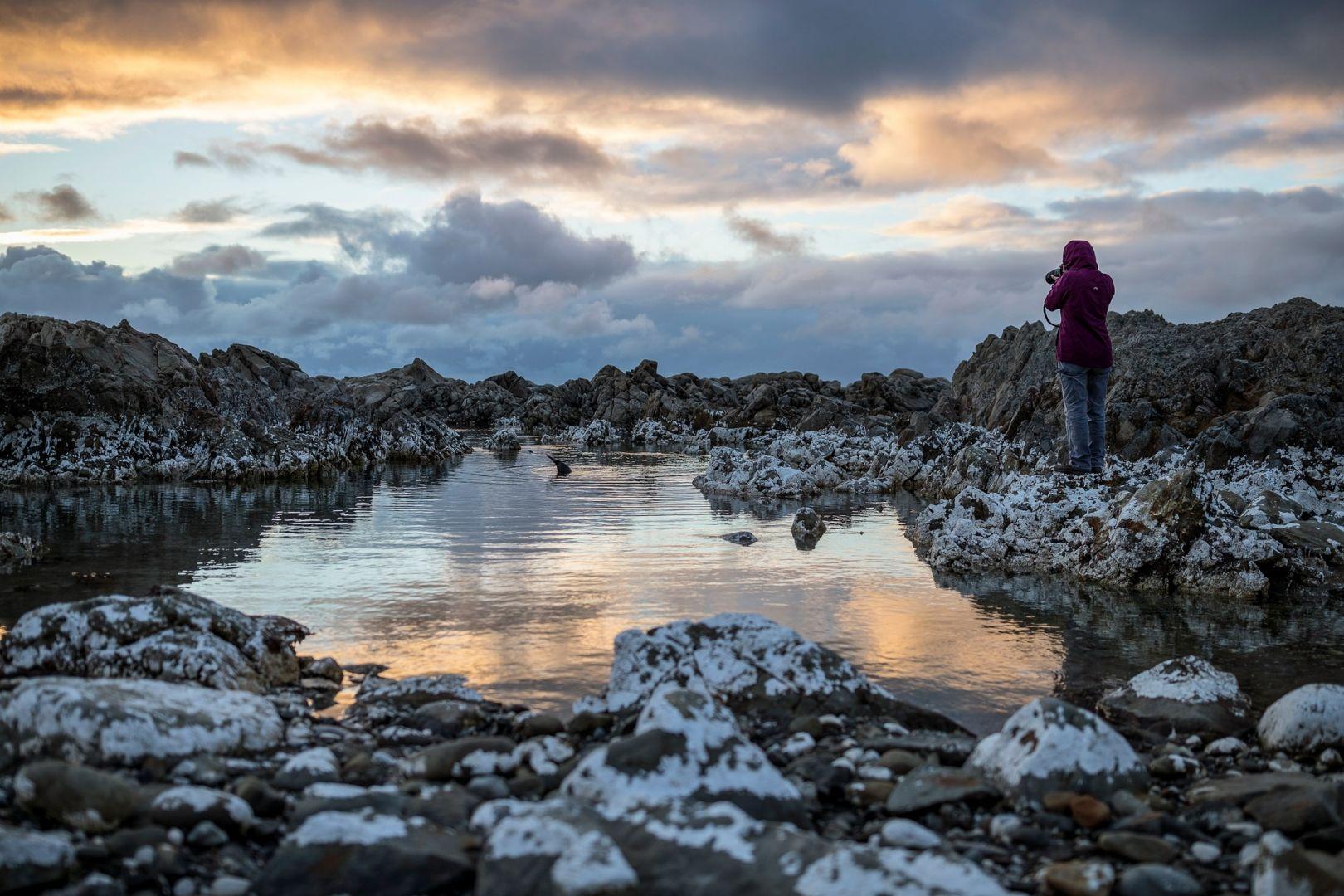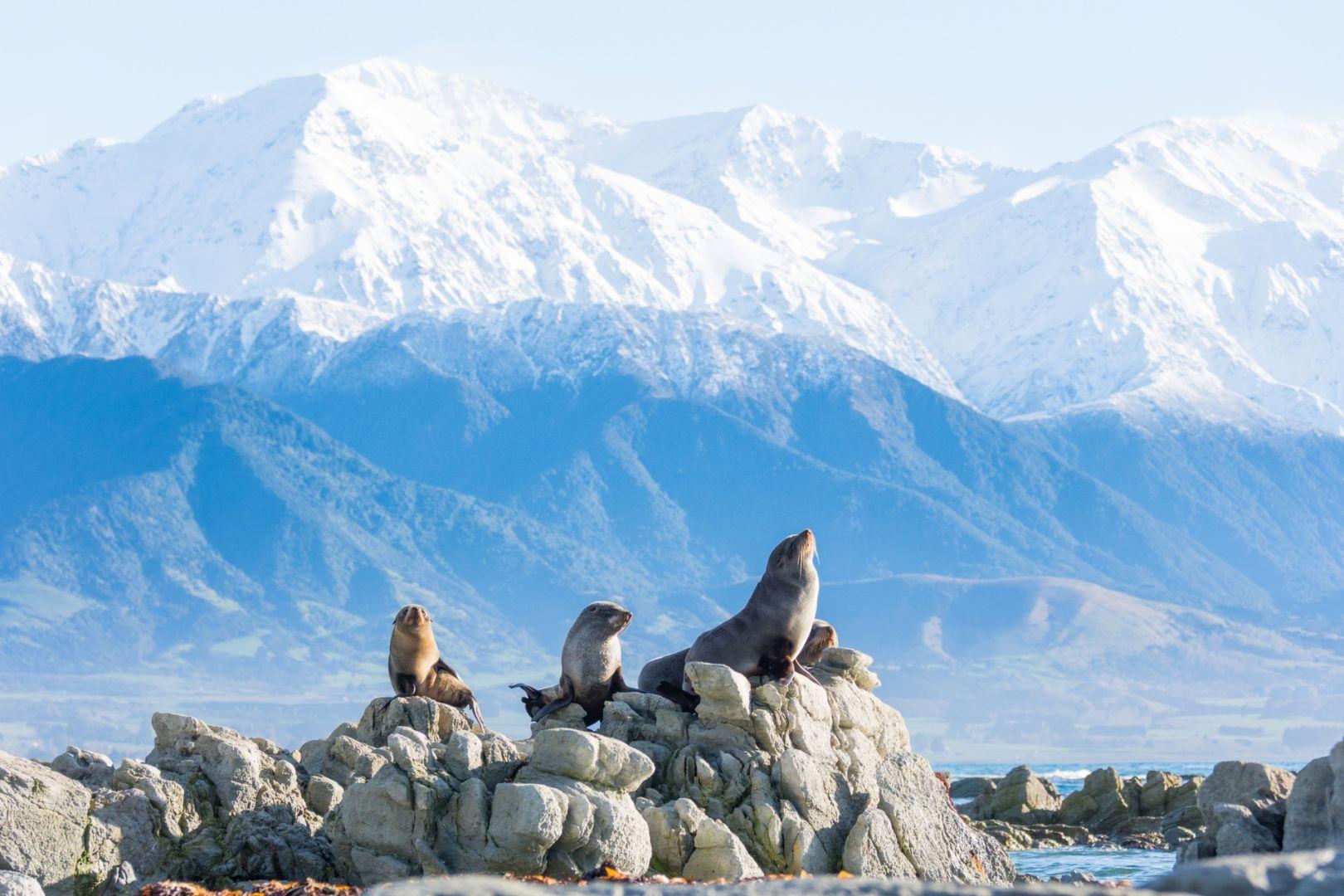 Winter: June to August 3°- 16°
Beautiful crisp winter days. The Kaikōura Ranges are generally covered in snow. Migratory whales pass through, it is a great time of year to see humpback whales.
Spring: September to November 7°- 22°
Kaikōura welcomes the return of the Hutton's Shearwaters, an endangered seabird endemic to Kaikōura. Baby seal pups and wildlife makes this an inspiring time of year to visit. Our famous sunset evening classic tour is back for the season, continually into the summer months.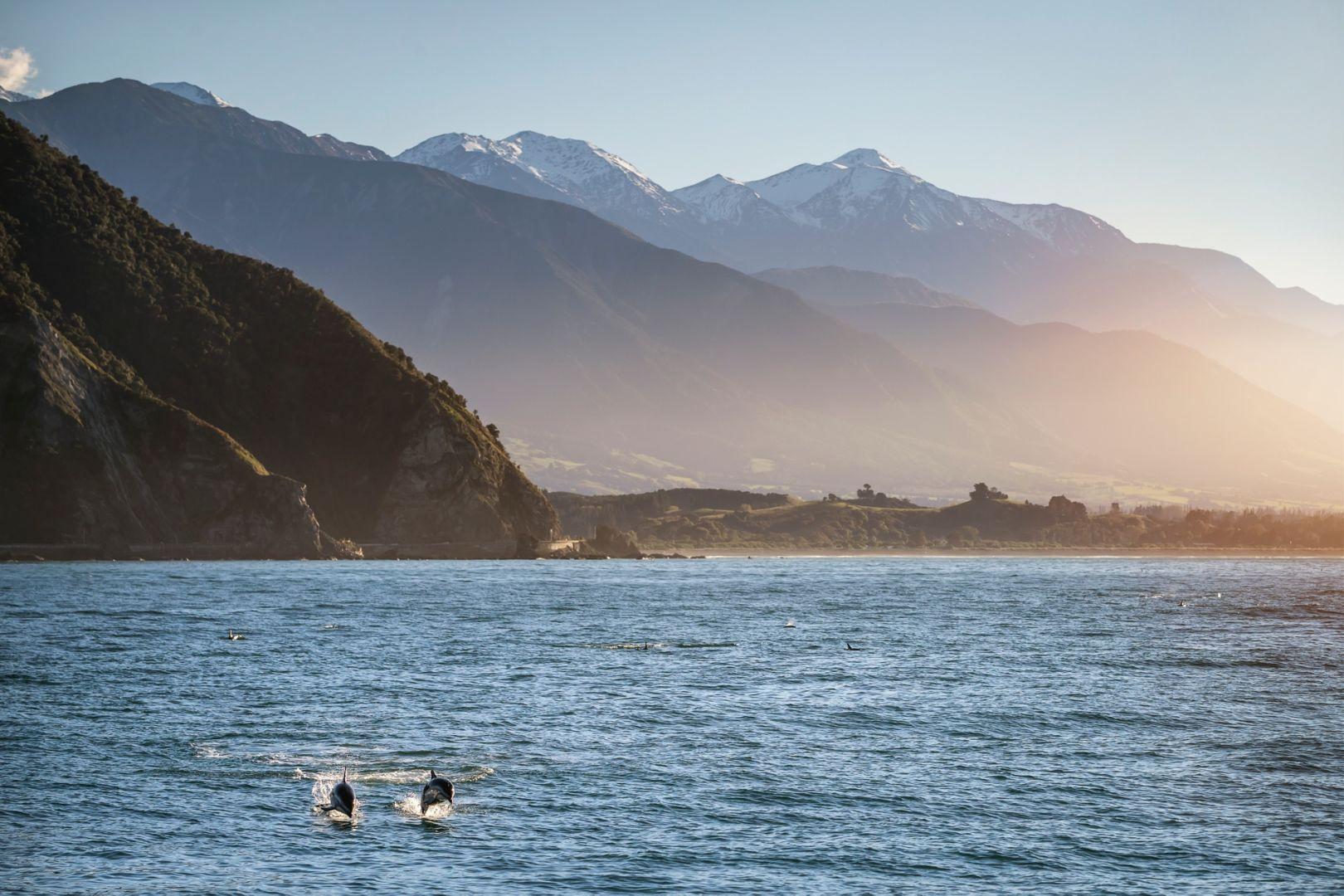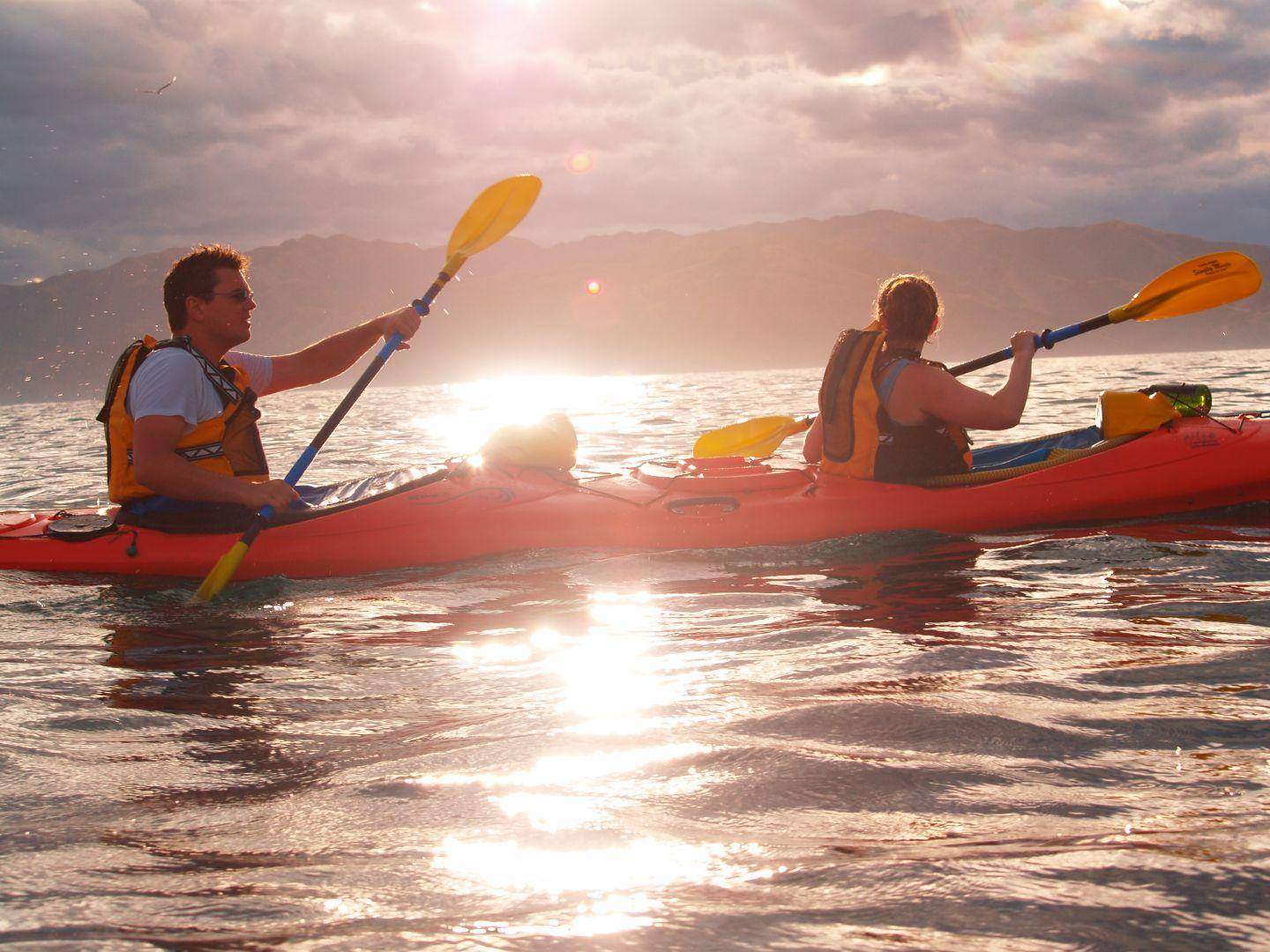 Summer: December to February 10°- 30°
Warm sunny weather make the most of long summer days and evenings by taking part in any three of our tours to check out the abundance of marine life. You can hire a kayak and even a fishing rod from us and try catching your own dinner